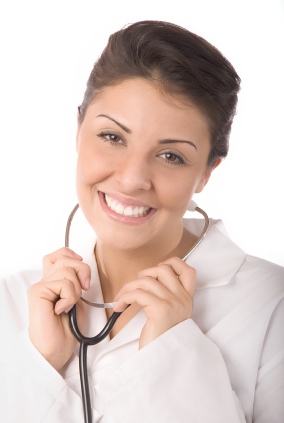 WHAT IS PERIMENOPAUSE?
Perimenopause is the time of change leading up to actual menopause-the normal biological event that marks the end of a woman's reproductive years. It usually occurs between the ages of 45 and 55, lasts about 4 to 5 years, and is commonly associated with a shift from regular to irregular menstrual cycles prior to stopping completely. Symptoms associated with menopause may occur during this transitional period.
SIGNS AND SYMPTOMS OF PERIMENOPAUSE
Irregular periods that can be heavy, light, shorter, or longer


Occasional hot flashes and/or night sweats


Unpredictable mood swings, depression, anxiety, or irritability


Difficulty getting to sleep or staying asleep


Memory loss


Variations in breast tenderness or fullness


Loss of or decreased sexual desire


Vaginal dryness


Alterations in body fat composition


Heart palpitations


Decreased bone density


Dry skin


Hair loss


Headaches


Incontinence


WHAT CAUSES PERIMENOPAUSE?
Both perimenopause and menopause are caused by a gradual reduction in the amount of estrogen and progesterone produced by the ovaries. Estrogen and progesterone are essential for the reproductive process and influence menstrual cycles, pregnancy, some aspects of mood, and the aging process. In the years leading up to perimenopause, the ovaries become less functional and produce lower amounts of estrogen and progesterone.
WHAT SHOULD YOU EXPECT FROM OUR NATUROPATHIC CLINIC?
It is important to have a thorough discussion with your healthcare provider regarding the benefits and risks of different options for reducing symptoms and health risks associated with perimenopause.


At our clinic, during your initial 1 hour one - on - one consult with our Naturopathic Doctor, Sushma Shah, you will be undergo a comprehensive symptom intake in detail, and at the end of the visit, you will be required to do some blood and urine testing. Her assessment is oriented toward determining what is impeding your body's ability to function normally. She will determine which assessment tools are most helpful in establishing a treatment strategy specific to your health needs.


Dr. Shah may order some specialized hormonal testing, blood tests to determine hormone and cholesterol levels, and a bone density measurement, if need be in order to get all the necessary physiological information and to get a more complete picture of your symptoms.


Following this visit, you will be coming in for your second visit, in which she will be doing a full physical check up, including a breast exam, a traditional Chinese medicine tongue and pulse diagnosis, body fat analysis and blood glucose testing.


After having gone through your case, she will be giving you an INDIVIDUAL TREATMENT PLAN, that is specific to the symptoms you have.


WHAT WILL YOUR PERIMENOPAUSE TREATMENT PLAN ENTAIL?
The goal in treating perimenopause and menopause is to alleviate symptoms and reduce the risk for long-term medical conditions such as heart disease, breast cancer, and osteoporosis.
PREVENTIVE CARE
The following preventive measures may help diminish symptoms and reduce the risk of serious complications (such as osteoporosis and heart disease) associated with perimenopause:
Quitting smoking-smokers tend to begin perimenopause 1 to 2 years earlier than nonsmokers; smokers are also at an increased risk for heart disease and osteoporosis


Taking calcium supplements - helps protect against bone loss


Exercising - slows the rate of bone loss, reduces hot flashes, and improves mood


Consuming a diet low in saturated fat-helps prevent cardiovascular disease by decreasing low density lipoprotein (LDL or "bad") cholesterol levels and by lowering the chances of weight gain
The information on this handout is the property of SUSHMA SHAH N.D., and is not intended to treat, diagnose or cure any disease. For any questions, or concerns, please contact me at 416 913 4325 (HEAL) or email me at info@naturesintentionsnaturopathy.com