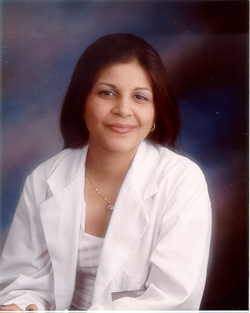 Sushma Shah, Naturopathic Doctor
SUSHMA SHAH N.D. is the founder and owner of the Nature's Intentions Naturopathic Clinic since 2004. She is an experienced, licensed and registered Doctor of Naturopathy in Toronto who is dedicated to helping you achieve your wellness objectives by combining skill and expertise that spans the entire wellness spectrum of well being using the core principles of naturopathy.
She graduated from the Canadian College of Naturopathic Medicine, after finishing her Honors Bachelor of Science at the University of Toronto. She is dedicated to helping people be it at a seminar, or a lecture, at a health exhibition or at her practice. She is always willing to go the extra mile to help her clients to restore their health and vitality by addressing the root cause of any health issue and then treating it naturally.
She is known for her patience, knowledge and her willingness to help people. She uses various natural therapies such as acupuncture (Traditional and Cosmetic Acupuncture), Traditional Chinese medicine - tongue and pulse diagnosis, herbal medicines (Chinese and Western herbs), homeopathy, diet and lifestyle counseling, nutrition therapy and spinal manipulations to heal the person holistically - body, mind and spirit.
Professional Designations
N.D. - DOCTOR OF NATUROPATHY, registered with the Board of Directors of Drugless Therapy, the regulatory body for Naturopathic Medicine in Ontario.


Member of The Ontario Association of Naturopathic Doctors.


Member of Canadian Naturopathic Association.


Education
CANADIAN COLLEGE OF NATUROPATHIC MEDICINE DOCTOR OF NATUROPATHY


UNIVERSITY OF TORONTO HONS.BSC( Environmental science and Biology)


Areas of focus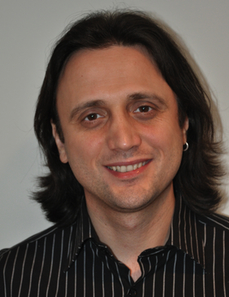 Dan Miron
Reiki Teacher, Hypnotherapist and Clinic Manager
DAN MIRON is a very accomplished Reiki Master and Teacher, Yoga Teacher and a licensed hypnotherapist in Toronto, Ontario. His passion for spiritual and alternative therapies have led him to study Reiki Energy Therapy, Hypnotherapy, Meditation and Navara.
He is a very kind, compassionate and caring individual, who never stops to go out of his way to help individuals and families, who need healing in a mental, emotional and spiritual way. He is very dedicated in his passion to heal and teach others how to heal using Reiki Therapy, Meditation and Yoga.
He currently offers Reiki Treatments, and teaches Reiki Courses and Reiki workshops in Toronto and Mexico. Click here for more information on Reiki Workshops in Mexico.
He specializes in teaching various different types of Reiki Courses, and has been offering Reiki treatments since 2004.
Reiki Energy Therapy and Courses
Reiki energy therapy is used for relaxation, pain relief, promotes healing, spiritual development and much more.
The Reiki Courses and the Reiki treatment sessions are offered every Tuesday, Friday and Sunday at our clinic.
Hypnotherapy
With the help of Hypnotherapy you can access your subconscious mind to bring positive changes in your life, to free yourself from stress, insomnia and the smoking habit.
Professional Designations
Reiki Master / Teacher in Usui Reiki since 2003


Reiki Master / Teacher in Reiki of 7 levels since 2003


Master / Teacher in Karuna since 2009


Reiki Master / Teacher in 7 Facet Seichim since 2011


Reiki Master / Teacher in Kundalini Reiki since 2012


Reiki Master / Teacher in Tummo Reiki since 2012


Reiki Master / Teacher in Imara Reiki since 2012


Certified Hypnotherapist in Ontario



Education
Bachelors Degree in Computer Science


Courses in Alternative Medicine: Bioenergy, Usui Reiki, Reiki of 7 Levels (Shichidan Reiki), Karuna Reiki, 7 Facet Seichim, Imara Reiki, Tummo Reiki, Kundalini Reiki, Kurama Kokyo, Autogenic Training, Radiesthesia, Hypnotherapy, Stress Management, Reflexology, Shiatsu, Chi Kung.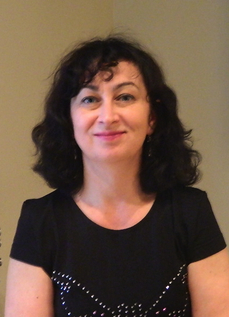 Diana Islam,
Registered Massage Therapist
Diana graduated from Centennial College and has been registered with the College of Massage Therapist of Ontario.
She attended Centennial College for their well known Advanced Massage Therapy Program. Over the past three years in school she provided treatments in a student clinic for the public and in outreach settings where she gained clinical experience and treated a wide range of conditions that related to stress reduction, muscular tension, joint problems, back and neck pain, and trigger points release. Diana has developed treatments strategies, implemented many techniques and treatment styles (such as Swedish techniques, Trigger Points release, Hot stone massage, CranioSacral therapy, and Deep tissue massage) to incorporate into her own practice.
Diana is passionate about helping people, and it is her intention to treat and help clients to reach their goals. During the treatments she uses special techniques, such as CranioSacral therapy, Hot Stone massage, Deep Tissue massage, and Aromatherapy that focused on relaxation, stress reduction, anxiety, headaches, pain and muscle tension release.
Professional Designations:
RMT – Registered Massage Therapist, registered with the College of Massage Therapist of Ontario.
Certified Aromatherapist, registered as a Certified Aromatherapy Health Therapist.
Areas of focus:

During treatments I provide a massage therapy technique, such as CranioSacral therapy that is a very effective. Cranio Sacral Therapy is a gentle, hand-on method of evaluating and enhancing the functioning of a physiological body system called the craniosacral system-comprised of the membranes and cerebrospinal fluid that surround and protect the brain and spinal cord.
Using a soft touch generally no greater than 5 grams, or about the weight of a nickel, practitioners release restrictions in the craniosacral system to improve the functioning of the central nervous system. This technique is effective for a wide range of medical problems associated with pain and dysfunction, including:
Migraine Headaches


Chronic Neck and Back Pain


Autism


Colic


Central Nervous System Disorders


Chronic Fatigue


Emotional Difficulties


Stress and Tension-Related Disorders


Fibromyalgia and Other Connective–Tissue Disorders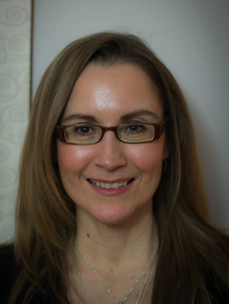 Helen Zenar
Registered Psychotherapist, Registered Social Worker
Helen Zenar is a registered social worker and a psychotherapist, and has been working as a therapist with children families and adults for over 12 years. She is dedicated to helping individuals and families overcome their emotional, mental and spiritual barriers that prevent them from reaching their full potential as human beings in all areas of life.
Helen uses various therapeutic and healing modalities to help people make the necessary changes such as (cognitive behavioral therapy, emotional therapy, mindfulness based training, brief and long term therapy, and cognitive restructuring and positive affirmation training to eliminate negative psychological programs that are imbedded in the subconscious mind) and many others that are based on the client's needs.
Helen uses an empathic an engaging approach with her clients. Helen respects the worth and dignity of each client. She always starts with the identified needs of the each client and guides them to make the necessary changes in order to achieve the desired goals that will lead to a happier and more fulfilling life. Helen values a holistic and natural approach to healing and is dedicated to utilizing a holistic approach to helping her clients.
"What lies behind us and what lies before us are tiny matters compared to what lies within us."
Ralph Waldo Emmerson
Helen is a registered Social Worker with the Ontario College of Social Workers and Social Service Worker
Education
Honours Bachelor of Science in Psychology


Honours Bachelor of Social Work


Master of Social Work


Registered Social Worker
Areas of Focus
Individual Therapy


Family Therapy


Couples Therapy


Parent education training


Mental health issues such as depression, anxiety, eating disorders, ADHD and others


Group therapy


Managing stress and burnout and finding balance in life, work and play