THERAPIES USED IN NATUROPATHIC MEDICINE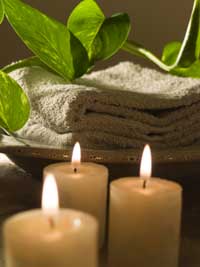 Botanical Medicine – use of whole plants individually and in combination, as powdered herbs, tinctures, teas, creams and salves for the treatment of a wide variety of symptoms
Clinical Nutrition – individualized diet changes and supplementation for health promotion and disease treatment
Prevention and Life Style Modification / Counselling – assessment of risk factors and programs to modify behaviour emphasizing self-responsibility
Homeopathic Medicine – using the "Law of similars" (like cures like). Minute doses of plant, animal and mineral substances are used for the treatment and prevention of various symptoms, especially those that have a mental emotional basis. A very gentle yet very effective way of treatment. Read more ...
Hydrotherapy – One of the oldest known therapies that dates back to the seventeenth century. Hydrotherapy uses the healing power of hot and cold water to aid in the treatment of certain physiological dysfunctions of the body and to aid in healing the body faster by increasing circulation and the detoxification process of the body.
Naturopathic Manipulation – diverse techniques for correction of musculo-skeletal and neurological conditions. Acupuncture is also another therapy that is used in naturopathic medicine. At our naturopathic clinic, we do also offer cosmetic acupuncture, massage therapy, psychotherapy, Reiki training and treatments for your convenience along with other therapies. Most of the services offered at our clinic are covered by major health insurance providers, please check with your provider.
EDUCATION AND TRAINING OF A NATUROPATHIC DOCTOR?
The training program is very similar to the conventional medical program with primary differences being in the therapeutic sciences. Unlike medical doctors, naturopathic doctors are trained extensively in health assessment, history taking, diagnosis using specialized testing methods, including but not limited to medical laboratory testing ( blood, stool and urine), saliva and hair among other testing. In addition, naturopaths also learn Traditional Chinese Medicine diagnostics - which include tongue and pulse diagnosis.
A licensed and registered naturopath has received at least 4 years of post- graduate training from an accredited naturopathic medical institution. Admission requirements include at least three years of pre – medical sciences at a university
Training includes the basic clinical and medical sciences such as pathology, anatomy, physiology, biochemistry, microbiology, pharmacology, and natural therapeutic methods of healing such as those mentioned above, extensive clinical experience and are then subject to 2 sets of licensure examinations from the Naturopathic Practitioners Licensing Examinations and practical examinations from the Board of Directors of Drugless Therapy Act
Your typical naturopathic visit at our Toronto Naturopathic Clinic usually takes an hour. The goal is to learn as much as possible about your health concerns and your health goals through a comprehensive patient history intake, including a health assessment of the your diet, environment, toxic load, stress, and other aspects of your lifestyle that maybe effecting your current health situation. This visit also includes a standard blood and urine test, along with any additional testing that maybe required to obtain a complete health picture as well, to assess the root cause of your health problem or concern. At the end of this visit, our naturopathic doctor may also provide you with some dietary and lifestyle suggestions or supplements to address your health concerns. Our primary goal at the clinic is your HEALTH and to help you achieve your health goals and optimize your well being, and with that in mind, we will work together to get you there.
Your second naturopathic visit will include a complete physical exam and laboratory tests – standard and specialized, and other standard diagnostic procedures to evaluate your physical health in general. (Our naturopath will discuss any additional testing you may require based on your physical health assessment). Following this appointment, you will be given a comprehensive treatment plan based on all the information and the testing. The treatment plan will provide health suggestions to address your health concerns, as well, optimize your health and wellbeing. Please note that OHIP does not cover the costs of the tests and the visits. However your visits may be covered through your health insurance provider.
Diagnosis of the disease is only part of the process; once a good understanding of the patient's health and disease status is established, the naturopathic doctor and the patient work together to establish a treatment and health-promoting program. Read More...
The doctor of the future will give no medicine, but will interest his patient in the care of human frame, in diet, and in the cause and prevention of disease.
- THOMAS EDISON
If you are interested in scheduling an appointment or have any questions, or concerns, please feel free to contact me at 416 913 4325 (HEAL) or email me at info@naturesintentionsnaturopathy.com
* DISCLAIMER: The information on this article is the property of Dr. Sushma Shah, Naturopathic Doctor, and is not intended to treat, diagnose or cure any diseases or promote any services or products mentioned on the website.